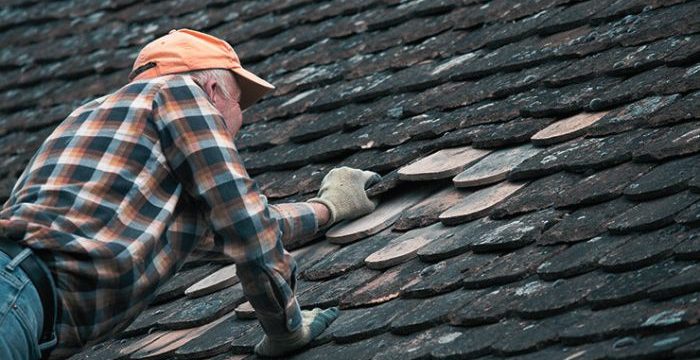 July 6, 2023
By: hostaus
Maintenance
Comments: 0
A Guide to Identifying Common Roof Problems
As a responsible homeowner, it is imperative to equip yourself with knowledge about the prevalent roof problems that can arise. By identifying these issues early on, you can proactively take measures and engage the professional expertise of Roof Repair Services to avert further damage and costly repairs. In this all-inclusive guide, we will delve into the realm of common roof problems, empowering you with valuable insights on how to recognize and address them effectively.
Leaking Roofs: The Quest for Early Detection
One of the quintessential challenges homeowners encounter is roof leaks, a perennial nuisance that can stem from an array of factors, including the relentless passage of time, weathering effects, damaged shingles, erroneous installations, or underlying structural complexities. The paramount significance of detecting a roof leak at its inception cannot be overstated, as it enables you to curtail potential damage to your home's interior and structural components. Here are some telltale signs that warrant your attention:
Beware of enigmatic water stains that seem to materialize on ceilings or walls, serving as unwelcome reminders of the impending deluge.
Engage your auditory senses during rainfall, for a distinct dripping symphony might serve as an ominous harbinger of a lurking leak.
Embark on a voyage of exploration to the attic, where the presence of telltale wet spots or an unsettling aura of dampness could indicate a clandestine leak.
Guard against the insidious growth of mold or mildew, as their unwelcome appearance often points to a hidden leakage menace.
Be vigilant in scanning your roof for damaged or missing shingles that expose your abode to the relentless forces of nature.
Watch out for shingles that curl or buckle, reminiscent of a landscape contorted by unseen forces.
Should any of these harbingers of impending doom present themselves, it is paramount to engage the services of Roof Repair Services with expeditiousness, allowing their seasoned experts to assess the magnitude of the predicament and undertake the requisite repairs.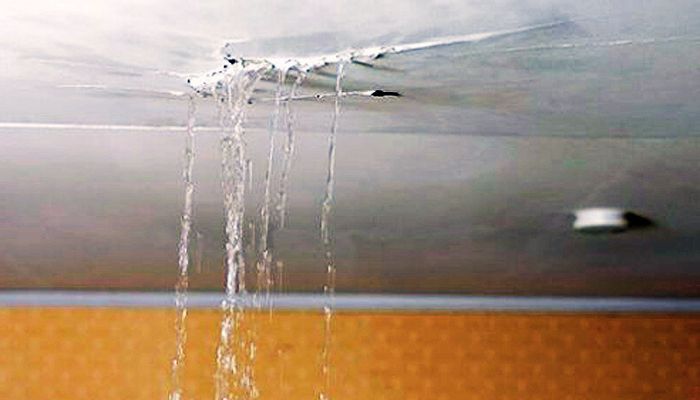 Damaged Flashing: Safeguarding the Vulnerable Frontiers
Flashing, an indomitable guardian ensconced around the perimeters of chimneys, vents, skylights, and roof valleys, plays a pivotal role in repelling the onslaught of water infiltration. However, over time, even the most stalwart flashing can succumb to the relentless ravages of exposure, rendering it vulnerable to moisture's insidious ingress. Beware of these subtle yet consequential signs of compromised flashing:
A silent battle waged against the stoic metal flashing as rust and corrosion emerge, serving as testaments to its valiant efforts.
Take notice of cracks or gaps in the sealant that lovingly embraces the flashing, for their presence hints at an imminent breach.
Cast a discerning eye upon your roofscape, as loose or missing flashing herald a moment of vulnerability.
Should these insidious invaders encroach upon your flashing's protective domain, swift action is imperative. Reach out to the seasoned experts at Roof Repair Services, who possess the sagacity and dexterity for emergency repairs and, if necessary,roof repair or replace the flashing, restoring your roof's impervious fortifications.
Shingle Predicaments: Safeguarding Your Roof's Outer Bastion
The humble shingle stands as the stalwart guardian of your roof, a tireless sentinel that shields your abode from the unrelenting elements. Yet, it too can succumb to the rigors of time, weathering assaults, tempestuous storms, or the damning effects of subpar installation. Pay heed to the following signs that your shingles may be on the verge of relinquishing their protective mantle:
Stand vigilant against the audacious presence of cracked or fractured shingles that mirror the fragility of a porcelain artifact.
Beware the telltale signs of granule loss, reminiscent of a fading facade that can hasten the demise of your shingles.
Witness with dismay the curling or buckling of once resolute shingles, as their wavering stance can compromise your roof's integrity.
Be wary of the disheartening phenomenon of missing shingles, a sign that the relentless gusts of nature have unceremoniously relieved them of their duty.
When the integrity of your shingles teeters on the precipice of compromise, summon the aid of Roof Repair Services to conduct a thorough evaluation of your roof's outer bastion. Their seasoned expertise will guide them in recommending the appropriate course of action, whether it be repair or replacement, thus restoring your roof's fortitude against nature's unyielding forces.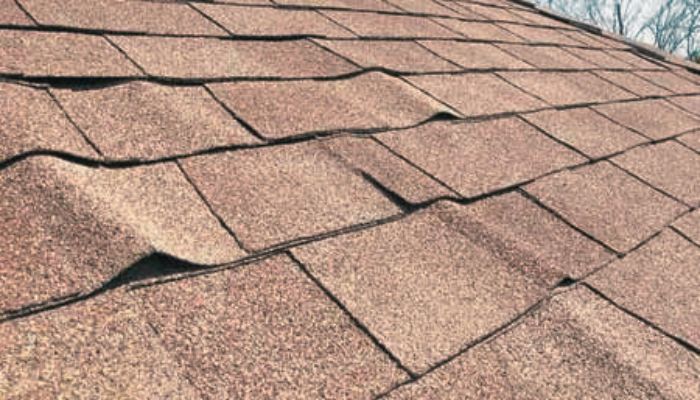 Ventilation Woes: Balancing the Elemental Equilibrium
Often overlooked but ever critical, your roof's ventilation system serves as the maestro of climate control, harmonizing the elemental interplay of air circulation, moisture management, and temperature regulation. Neglecting the health of your ventilation system can lead to a cacophony of problems, such as:
Embrace your olfactory senses, for the presence of stale or musty odors can serve as harbingers of inadequate ventilation.
Take heed of attic spaces that display excessive humidity or condensation, painting a portrait of inadequate moisture management.
Pay attention to the temperature differentials between your living space and the attic, as imbalances can reflect ventilation shortcomings.
Cast an inquisitive gaze upon your roof's ridge vents or soffit vents, for their obstruction or malfunction can herald ventilation woes.
To rectify the delicate equilibrium and restore the symphony of ventilation, entrust the experienced professionals at Roof Repair Services with the task of evaluating and optimizing your roof's airflow dynamics. Their expertise will ensure that your abode is shielded from the perils of inadequate ventilation, allowing you to revel in a harmonious coexistence with nature's whims.
Gutter Tribulations: Safeguarding the Crucial Pathways
In the grand tapestry of your roofing system, gutters play an indomitable role, serving as the guardians of your home's foundations, channeling rainwater away from vulnerable areas. However, they too can face tribulations that hinder their noble purpose. Remain vigilant for these signs of gutter distress:
Cast your gaze upon the gutters, discerning the presence of sagging, which betrays the weight of accumulated debris or improper installation.
Be mindful of gutter sections that disconnect or display obvious signs of damage, as their disintegration can impede the smooth flow of water.
Stand in awe of the burgeoning foliage that has chosen to call your gutters home, for their presence heralds clogged or blocked pathways.
Witness with dismay the telltale signs of water overflow, reminiscent of a river seeking new courses down the sides of your home.
When your gutters falter under the burdens of debris, damage, or inadequate installation, entrust Roof Repair Services with their restoration. Their expertise extends to the realms of gutter repair, replacement, or maintenance, ensuring the resumption of unimpeded water flow and safeguarding your home's foundations from unwelcome moisture.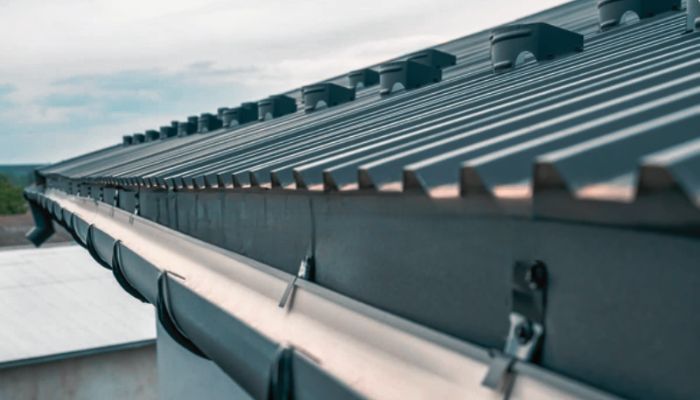 Conclusion: Empowered Vigilance for a Resilient Roofing System
Armed with this comprehensive guide to identifying common roof problems, you now possess the knowledge and discernment required to safeguard the durability and integrity of your roofing system. Remember, timely detection and swift action are the key tenets in mitigating further damage and costly repairs. Should any of these common roof problems manifest within the confines of your abode, don't hesitate to engage the professional expertise of Roof Repair Services. Their seasoned team of specialists stands ready to assess, repair, and fortify your roof against the relentless forces of nature, ensuring peace of mind and the longevity of your cherished home.