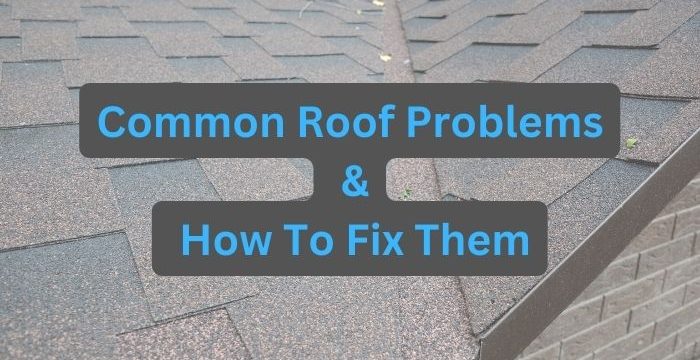 September 20, 2023
By: hostaus
General
Comments: 0
Common Roof Problems and How to Fix Them
When it comes to our homes, the roof is our first line of defense against the elements. However, over time, even the most well-constructed roofs can develop issues. These problems, if left unaddressed, can lead to more extensive and costly damage to your home. In this comprehensive guide, we'll explore some of the most common roof problems that homeowners encounter and provide practical solutions for fixing them.
Identifying Roof Problems
Before we dive into the specific problems, it's essential to understand how to identify roof issues. Regular inspections are crucial to catch problems early. Look for the following signs:
Missing or Damaged Shingles
One of the most apparent signs of roof problems is missing or damaged shingles. Whether they're cracked, curled, or completely gone, compromised shingles can expose your roof to water damage.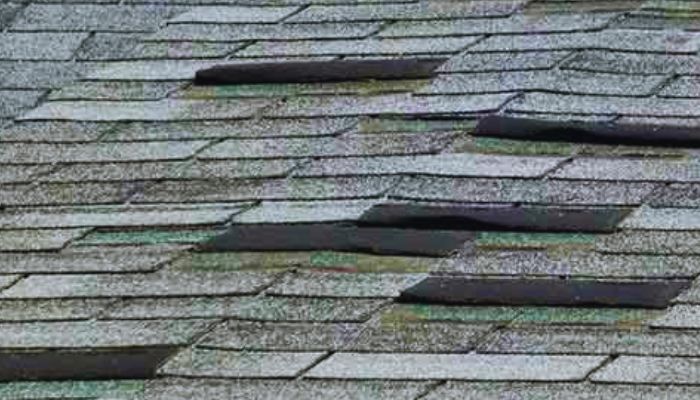 Interior Water Stains
Water stains on your ceilings or walls may indicate a roof leak. If you notice discolored spots or peeling paint, it's time to investigate.
Sagging Roof Deck
An uneven or sagging roof deck could signal more severe structural problems. If you notice a dip in your roofline, it's essential to address it promptly.
Clogged Gutters
Overflowing gutters can cause water to pool on your roof and seep beneath shingles. Regularly cleaning and maintaining your gutters can prevent this issue.
Moss or Algae Growth
Moss and algae growth on your roof can damage shingles and affect your home's appearance. Addressing this problem promptly can extend your roof's lifespan.
Fixing Roof Leaks
Locating the Source
The first step in fixing a roof leak is pinpointing the source. Inspect your attic for water stains or wet spots on the roof deck to determine the leak's location.
Replacing Damaged Shingles or Flashing
Roof leaks often result from damaged shingles or flashing. Here's how to tackle this common problem:
Inspect Shingles: Examine the shingles surrounding the area of the leak. Replace any cracked, curled, or missing shingles.
Check Flashing: Inspect the flashing around chimneys, vents, and skylights. If it's damaged or corroded, it should be resealed or replaced.
Applying Roofing Cement or Sealant
For smaller gaps or cracks around flashing or shingles, roofing cement or sealant can provide a temporary fix. Be sure to follow manufacturer instructions for application.

Dealing with Damaged Shingles
Replacing Damaged Shingles
Damaged shingles are a common issue and can compromise your roof's integrity. Here's how to address them:
Safety First: Prioritize safety by using appropriate gear such as gloves and safety glasses.
Remove Old Shingles: Carefully lift the edges of damaged shingles using a pry bar. Ensure you remove any old nails or fasteners.
Install New Shingles: Slide new shingles into place, aligning them with the existing ones. Secure them with roofing nails, and apply roofing cement to the edges for extra protection.
Repairing Flashing
Inspecting Flashing
Flashing plays a crucial role in preventing leaks around roof openings. To repair or replace damaged flashing, follow these steps:
Inspect Flashing: Examine the condition of flashing around chimneys, vents, and other penetrations. If you find corrosion or damage, it's time for replacement.
Replacing Damaged Flashing: Remove the old flashing and replace it with new, compatible flashing material.
Sealing Gaps: Use roofing cement to seal any gaps or openings around flashing, ensuring a watertight seal.

Preventing Moss and Algae Growth
Trimming Overhanging Tree Branches
Moss and algae thrive in shady, damp areas. To prevent their growth on your roof:
Trim Trees: Trim overhanging branches to reduce shade on your roof, promoting quicker drying after rain.
Cleaning the Roof's Surface
Periodic roof cleaning can prevent moss and algae growth. Use a specialized roof cleaner or a mixture of water and bleach. Be cautious and follow safety guidelines while cleaning.
Using Zinc or Copper Strips
Another effective method is installing zinc or copper strips near your roof's peak. These metals leach into rainwater, discouraging moss and algae growth.
Conclusion
Regular roof maintenance and addressing common problems promptly can extend your roof's lifespan and protect your home from costly damage. Remember to inspect your roof regularly, fix leaks promptly, and address damaged shingles and flashing. Additionally, take preventive measures to deter moss and algae growth. By following these steps, you can ensure that your roof continues to serve as a reliable shield for your home.