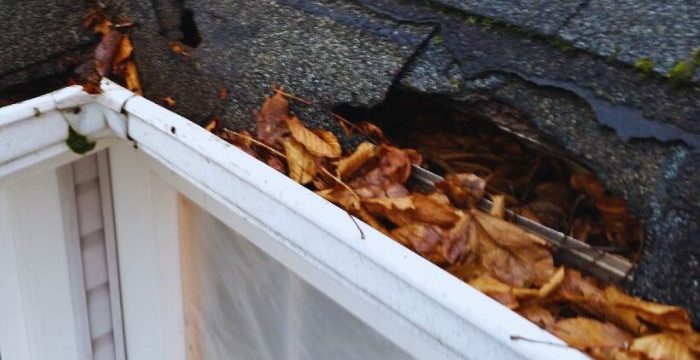 September 16, 2023
By: hostaus
General
Comments: 0
How to Spot and Stop Roof Pests Before They Wreak Havoc
Your home's roof, that often-overlooked sentinel guarding against the elements, plays a crucial role in your daily life. While it shields you from the scorching sun, torrential rain, and biting cold, it can also be an unwitting host to uninvited guests: roof pests. These silent invaders can wreak havoc on your roof's structural integrity and, if left unchecked, infiltrate your living spaces. In this comprehensive guide, we'll delve deeper into the world of roof pests, unveil the telltale signs of their presence, and share effective strategies to prevent their incursion.
Identifying Roof Pests: The Secret Tenants Above
Common Culprits: Roof pests come in various forms, but some of the most common include rodents (rats and squirrels), birds (pigeons and sparrows), insects (termites and carpenter ants), and raccoons. Each of these pests presents unique challenges and risks to your roof.
Unusual Noises: One of the first signs of unwelcome guests is the eerie symphony of scratching, scuttling, or thumping sounds emanating from your attic or ceiling. Pests often seek refuge in these areas, using them as shelter or nesting sites.
Visible Damage: To confirm your suspicions, embark on a visual expedition across your roof and its immediate vicinity. Keep an eye out for chewed or gnawed roofing materials, shredded insulation, or nesting debris.
Droppings and Urine Stains: Pests tend to leave behind tangible evidence of their presence. Inspect your attic or crawl spaces for telltale signs such as droppings, urine stains, or grease marks.
Exterior Damage: Roof pests don't limit their activities to the interior of your home. Investigate your roof's exterior for missing or dislodged shingles, torn vents, or chewed wires, all of which may be indicators of pest activity.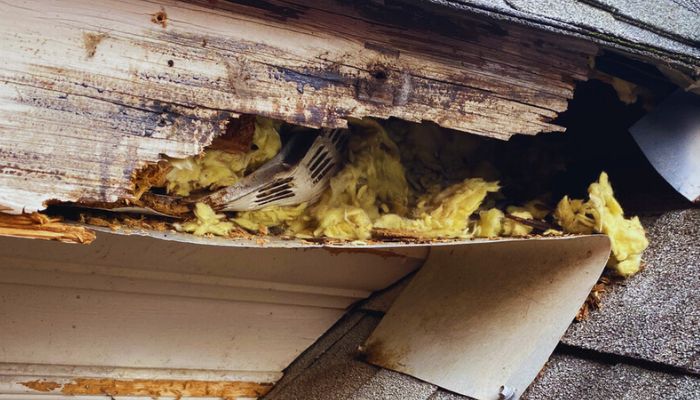 Preventing Roof Pest Infestations: A Proactive Approach
Seal Entry Points: Embark on a meticulous inspection of your home's exterior, paying close attention to gaps, cracks, and openings. Seal these potential entry points with appropriate materials such as caulk, wire mesh, or weatherstripping.
Trim Overhanging Branches: Overhanging branches not only pose a hazard but also provide an easy pathway for pests like squirrels and raccoons. Trim these branches to limit access to your roof.
Secure Trash and Food: Pests are often drawn to easily accessible food sources. Ensure that your trash cans have tight-fitting lids and store pet food securely indoors.
Regular Roof Maintenance: The adage "an ounce of prevention is worth a pound of cure" holds true when it comes to roof pest prevention. Schedule regular roof inspections and maintenance to identify and address potential vulnerabilities that could attract pests. Replace damaged roofing materials promptly.
Install Pest Deterrents: Consider deploying deterrents like spikes, netting, or motion-activated lights near vulnerable areas to discourage birds and larger pests.
Professional Pest Control: If you suspect a pest infestation or simply want peace of mind, it's prudent to consult a professional pest control service. They can assess the situation, implement appropriate removal and prevention measures, and provide guidance on long-term pest management.
In conclusion, roof pests, those stealthy infiltrators, can compromise the integrity of your roof and disrupt your home's comfort and security. By acquainting yourself with the signs of infestations and adopting a proactive stance to prevent them, you can safeguard your roof and maintain the sanctity of your home. Remember, early detection and timely intervention are the keys to effectively addressing roof pest issues. So, keep a vigilant eye on your rooftop and protect the silent guardian of your abode.