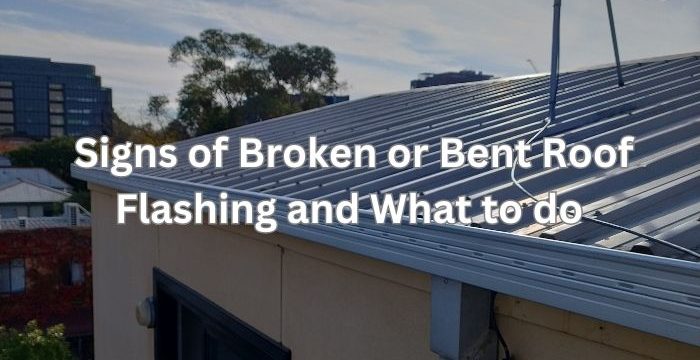 September 15, 2023
By: hostaus
General
Comments: 0
Signs of Broken or Bent Roof Flashing and What to do

Your roof is your home's shield against the elements, and one of the unsung heroes in this defense is roof flashing. It's a modest yet crucial component that prevents water from infiltrating vulnerable areas like chimneys, vents, and skylights. Typically composed of materials like aluminum, copper, or steel, flashing redirects rainwater away from these delicate spots. However, as with any building element, flashing can deteriorate over time, leading to leaks and potential damage. In this comprehensive guide, we'll delve into the signs of broken or bent roof flashing, explaining the implications and offering expert solutions to these common roofing issues.
Recognizing the Signs:
Visual Wear and Tear (Exterior Inspection): The most apparent sign of faulty flashing is visual damage. Take a close look at your flashing for cracks, rust, or punctures. Even minor openings can provide an entry point for water.
Misalignments or Gaps (Exterior Inspection): Inspect the intersections where your flashing meets other structural elements such as chimneys or walls. Any visible gaps or misalignments indicate compromised flashing, which demands immediate attention.
Distorted Shape (Exterior Inspection): Roof flashing should maintain a flat, uniform profile. If you notice any curvature or bending, this could compromise its effectiveness. Such deformations can result from severe weather conditions or even incorrect installation.
Rust or Corrosion (Material Inspection): Rust is a common issue with metal flashing materials. Over time, it can weaken the flashing and lead to leaks. Regular checks for rust are essential, especially if your flashing is made of steel or iron.
Interior Water Stains (Interior Inspection): Sometimes, the first sign of damaged flashing is interior water stains. If you notice discoloration or staining on your ceilings or walls near vulnerable areas, your flashing might be allowing water infiltration.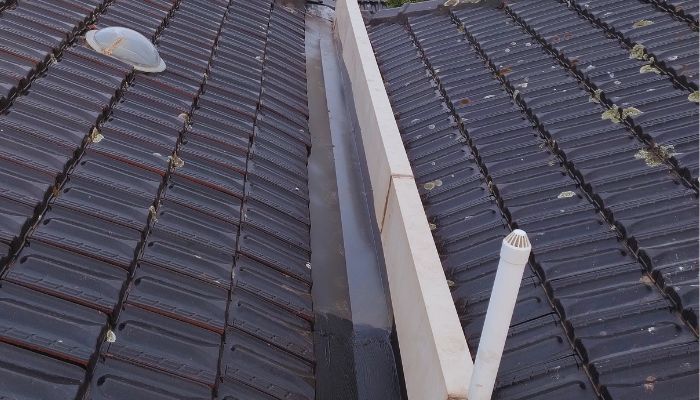 Taking Action:
DIY Repairs (If Appropriate): Minor issues like small cracks or gaps can often be addressed with DIY repairs. Roofing cement or specialized sealing compounds can be used to patch these openings. However, remember that DIY fixes may not provide a permanent solution, especially for more extensive damage.
Straightening Bent Flashing (If Possible): In cases of slight bending or deformation, it might be feasible to gently straighten the flashing. However, exercise caution to avoid further damage. If the bending is severe, replacement may be a more prudent course of action.
Consulting a Professional: For extensive damage or if you're uncertain about the severity of the issue, it's advisable to consult a professional roofing contractor. Experienced roofers possess the expertise to assess the situation accurately and recommend the most effective solutions, which may include flashing replacement.
Emphasizing Regular Inspections and Maintenance: To prevent flashing problems and extend the life of your roof, consider scheduling routine roof inspections. Professional inspections can help detect flashing issues early on, allowing for timely repairs that protect your home from water damage.
In summary, maintaining the integrity of your roof flashing is fundamental to safeguarding your home against water intrusion and the resulting damage. By identifying the signs of broken or bent flashing and responding appropriately, you can ensure that your roof remains a reliable shield for your home. Regular inspections and proactive maintenance are key to maximizing the lifespan of your roofing system while minimizing potential repair costs.