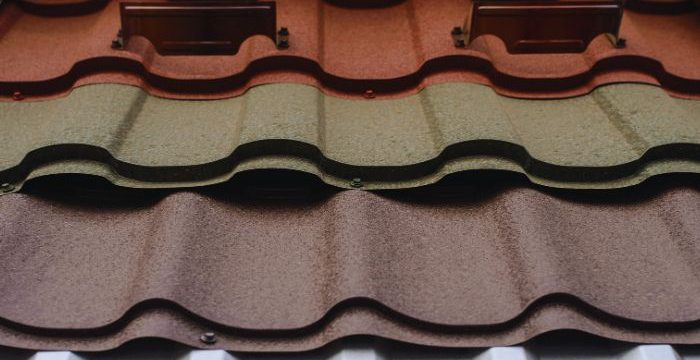 August 3, 2023
By: hostaus
General
Comments: 0
Understanding the Different Types of Roof Flashing and Their Importance
When it comes to protecting your home from water damage, roof flashing plays a crucial role. Roof flashing refers to the thin, weather-resistant material installed on the joints, angles, and transitions of your roof. It is designed to prevent water from seeping into vulnerable areas, such as chimneys, skylights, vent pipes, and roof valleys. By creating a watertight barrier, roof flashing ensures that rainwater and melting snow are directed away from these critical areas, keeping your roof and interior spaces dry.
Different Types of Roof Flashing
There are several types of roof flashing used in residential and commercial buildings. Each type is specifically designed to address different areas and components of the roof. Let's explore some of the most common types of roof flashing:
Step Flashing: Step flashing is commonly used along the sloping parts of the roof, such as where the roof meets a chimney. It consists of individual pieces that overlap like shingles, creating a stepped pattern. Step flashing effectively diverts water away from the vulnerable joint between the roof and the vertical surface.
Valley Flashing: Valley flashing is installed in the roof valleys, where two sloping roof sections meet. It helps to channel water down the valley and away from the roof, preventing water accumulation and potential leaks.
Drip Edge Flashing: Drip edge flashing is installed along the edges of the roof, typically under the shingles. It helps to direct water away from the fascia and eaves, protecting the roof structure from water damage and preventing rotting or deterioration.
Vent Pipe Flashing: Vent pipe flashing is used around vent pipes that protrude through the roof surface. It forms a tight seal around the pipe, preventing water from entering and causing leaks.
Chimney Flashing: Chimney flashing is essential for sealing the joint between the chimney and the roof. It typically consists of base flashing that sits under the roofing material and counter flashing that is embedded into the chimney mortar joints. Properly installed chimney flashing prevents water from infiltrating the chimney and causing damage.
The Importance of Roof Flashing
Properly installed and maintained roof flashing is vital for the long-term health of your roof and the protection of your home. Here's why roof flashing is so important:
Leak Prevention: Roof flashing creates a barrier that prevents water from seeping into vulnerable areas. By redirecting water away from joints, angles, and transitions, it significantly reduces the risk of leaks and water damage inside your home.
Extending Roof Lifespan: Water is one of the biggest threats to the integrity of your roof. By effectively managing water runoff, roof flashing helps to extend the lifespan of your roof, preventing premature deterioration and the need for extensive repairs.
Protecting Structural Components: Properly functioning roof flashing protects the structural components of your roof, such as trusses, rafters, and sheathing, from moisture damage. It helps to maintain the structural integrity of your roof and prevents costly repairs down the line.
Preserving Interior Spaces: A watertight roof is essential for preserving the interior spaces of your home. By preventing water intrusion, roof flashing safeguards your walls, ceilings, and insulation from water damage, mold growth, and rot.
Conclusion
Understanding the different types of roof flashing and their importance is crucial for homeowners and building owners. When it comes to protecting your investment and ensuring a durable, leak-free roof, investing in quality roof flashing is essential. It's recommended to work with experienced roofing professionals who can properly install, inspect, and maintain your roof flashing to maximize its effectiveness.
By recognizing the significance of roof flashing and taking proactive measures to address any flashing issues, you can safeguard your roof against water damage, maintain a dry and comfortable living environment, and enjoy peace of mind knowing your home is protected. Remember, when it comes to roof flashing, quality installation and regular maintenance are key to a reliable and watertight roof.