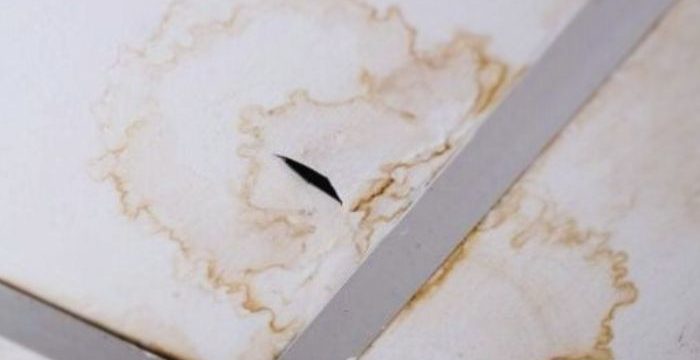 September 13, 2023
By: hostaus
General
Comments: 0
What to do when your ceiling is spring leaking
A leaking ceiling can be a homeowner's nightmare, and the urgency of the situation can leave you feeling overwhelmed. However, it's crucial to stay calm and take immediate action to minimize damage and protect your home. In this comprehensive guide, we'll explore what you should do when your ceiling is leaking and discuss long-term solutions to prevent future issues.
Immediate Actions
Safety First
Before you do anything else, prioritize safety. If water is dripping from the ceiling, there's a risk of electrical hazards. Turn off the power to the affected area to eliminate this danger. If you're unsure how to do this, contact an electrician for immediate assistance. Safety should always come first in any emergency situation.
Locate the Source
Determining the source of the leak is essential. Water can travel a considerable distance from the point of origin before becoming visible in your ceiling. Check the area directly above the leak, and if possible, access your attic to inspect the roof structure. Look for plumbing fixtures like toilets or bathtubs and any roof penetrations such as vents or chimneys. Understanding where the water is coming from will help you take the right steps to address the issue.
Contain the Leak
To prevent further damage and water from spreading, place containers, buckets, or towels beneath the leak to catch the dripping water. If the ceiling is bulging or sagging due to the water accumulation, proceed with caution. Puncture a small hole in the center of the affected area to allow the water to drain slowly. Be prepared for a sudden rush of water when you do this, so take appropriate precautions.
Document the Damage
While the situation is fresh, take clear photos or videos of the leak and any damage it has caused. This documentation may prove valuable when filing an insurance claim or when discussing repairs with professionals. The more information you can provide, the better equipped you'll be to deal with the aftermath.
Contact Professionals
Ceiling leaks often require professional intervention to identify and address the root cause. Contact a licensed plumber if the source appears to be related to your plumbing system. For roof-related issues, reach out to a reputable roofing contractor. Quick response from experts can prevent further damage and ensure the issue is properly resolved.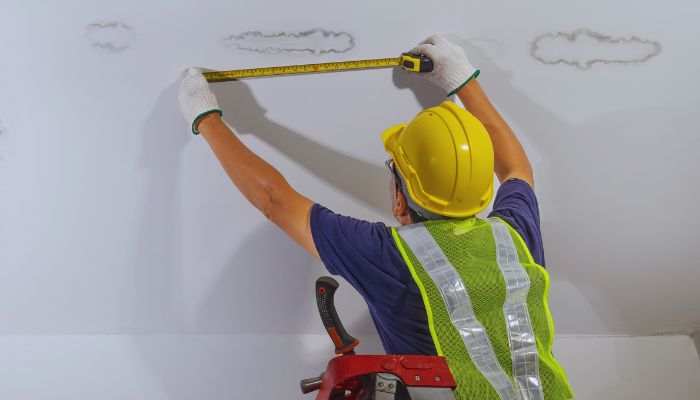 Long-Term Solutions
Roof Maintenance
Regular roof inspections and maintenance are key to preventing ceiling leaks caused by roofing issues. Ensure that your roof is in good condition by cleaning gutters, removing debris from the roof surface, and inspecting for damaged or missing shingles. Address any roof problems promptly to maintain its integrity.
Plumbing Inspections
Periodically inspect your plumbing fixtures for leaks or signs of wear and tear. Address minor plumbing issues as soon as you notice them to prevent them from escalating into major ceiling leaks.
Ceiling Repairs
After addressing the source of the leak, assess and repair the damage to your ceiling. This may involve patching drywall, repainting, or even replacing damaged materials. Properly restoring your ceiling is essential for both structural integrity and aesthetics.
Waterproofing
Consider investing in waterproofing solutions for vulnerable areas of your home, such as basements and roofs. These proactive measures can help prevent leaks before they occur, saving you the hassle and expense of emergency repairs.
Insurance Coverage
Review your homeowner's insurance policy to understand what types of water damage are covered. Ensure you have adequate coverage to protect your home from unexpected leaks. If you live in an area prone to flooding or heavy rainfall, you may want to consider additional flood insurance.
In conclusion, a leaking ceiling is a serious issue that demands immediate attention and action. By taking prompt steps, involving professionals when needed, and implementing long-term preventative measures, you can minimize damage and protect your home from the inconvenience and expense of ceiling leaks. Remember, safety first, and then tackle the issue systematically to ensure the best outcomes for your home and your peace of mind.