July 14, 2023
By: hostaus
General
Comments: 0
Green Roofing Options: Eco-Friendly Solutions for Your Home
In an era where environmental consciousness is on the rise, homeowners are increasingly turning to green roofing options as a way to reduce their ecological footprint. Green roofs, also known as living roofs or eco-roofs, are designed to incorporate vegetation and other sustainable materials, offering numerous benefits for both the environment and the occupants of the building.
Enhancing Energy Efficiency
One of the primary advantages of green roofing is its ability to improve energy efficiency. By adding a layer of vegetation to your roof, you create an extra insulating barrier that helps regulate indoor temperature. This natural insulation can significantly reduce the need for heating and cooling, resulting in lower energy consumption and cost savings.
Mitigating Stormwater Runoff
Urban areas often face challenges with stormwater management, leading to issues such as flooding and water pollution. Green roofs act as natural sponges, absorbing rainwater and reducing stormwater runoff. The vegetation and substrate on the roof capture and retain rainfall, allowing it to gradually evaporate or be absorbed by the plants. This process helps alleviate the strain on drainage systems and minimizes the risk of urban flooding,also the way to prevent roof leaking.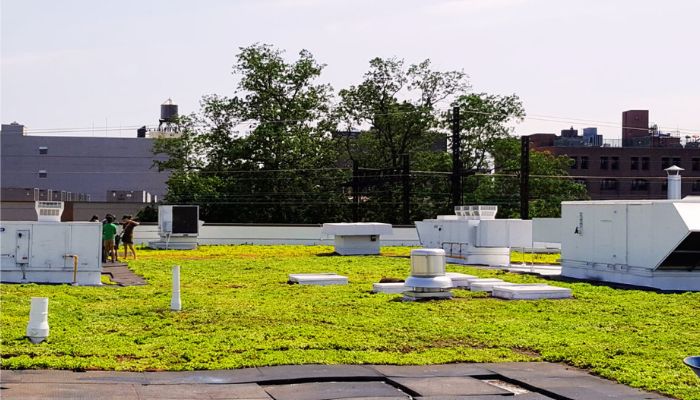 Improving Air Quality
Green roofs contribute to cleaner air by absorbing carbon dioxide and releasing oxygen through photosynthesis. They also filter pollutants and particulate matter from the surrounding air, helping to reduce the impact of air pollution on human health. The vegetation on green roofs acts as a natural air purifier, creating a healthier and more enjoyable living environment.
Extending Roof Lifespan
Traditional roofs are exposed to harsh weather conditions, which can lead to premature deterioration and the need for frequent repairs or replacements. Green roofs provide an additional protective layer, shielding the underlying roof materials from direct sunlight, temperature fluctuations, and weathering. This added protection can extend the lifespan of your roof and reduce the frequency of costly repairs.
Creating Urban Green Spaces
Green roofs offer an opportunity to create valuable green spaces in urban environments where land is limited. They transform underutilized roof spaces into vibrant gardens, providing recreational areas, wildlife habitats, and aesthetic appeal. These green oases not only enhance the beauty of the surrounding area but also promote biodiversity and contribute to a more sustainable urban landscape.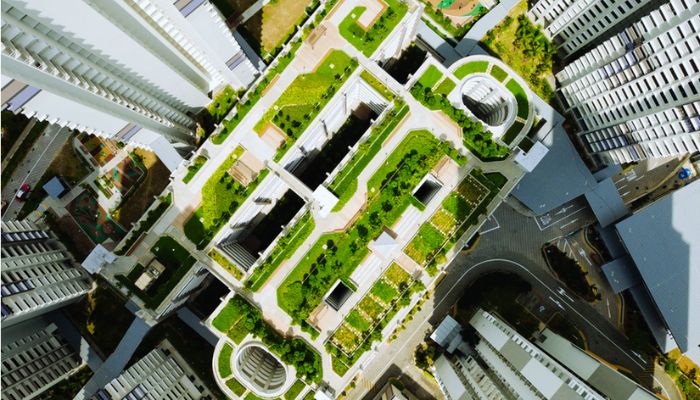 Conclusion: Green Roofing for a Sustainable Future
Green roofing options present a compelling solution for homeowners seeking eco-friendly alternatives. By embracing sustainability and incorporating vegetation on your roof, you can enjoy a range of benefits, including improved energy efficiency, reduced stormwater runoff, enhanced air quality, increased roof lifespan, and the creation of urban green spaces. If you're considering a green roof for your home, consult with roofing professionals experienced in eco-friendly practices. They can guide you through the process, helping you choose the right materials and design to create a greener, more sustainable future for your home and the planet.