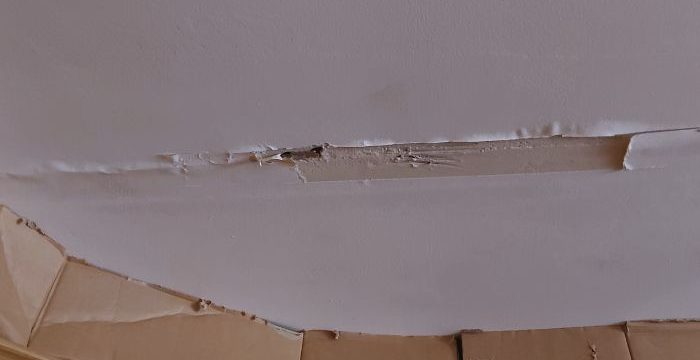 July 30, 2023
By: hostaus
Repairs
Comments: 0
Understanding the Top Causes of Roof Leaks and How to Fix Them
One of the most common causes of roof leaks is damaged or missing shingles. Over time, shingles can deteriorate due to exposure to harsh weather conditions, UV radiation, or improper installation. High winds can also dislodge shingles from the roof, leaving gaps for water to penetrate. Regular inspection and maintenance can help identify and replace damaged or missing shingles to prevent leaks.
Flashing Issues
Flashing refers to the metal strips installed around roof penetrations, such as chimneys, skylights, and vents, to create a watertight seal. If the flashing becomes loose, corroded, or improperly installed, it can lead to water infiltration. Inspecting and repairing damaged flashing is crucial to prevent leaks in these vulnerable areas of the roof.
Clogged Gutters and Downspouts
Clogged gutters and downspouts can cause water to overflow and seep under the roofing materials. Debris, leaves, and other debris can accumulate in the gutters, obstructing the proper flow of water. Regular gutter cleaning and maintenance are essential to ensure that water is effectively directed away from the roof and foundation, reducing the risk of leaks.

Roof Ventilation Issues
Inadequate roof ventilation can result in moisture buildup in the attic, leading to roof leaks and other problems. Improperly installed or blocked vents can impede airflow, trapping excess heat and condensation. Ensuring proper ventilation through ridge vents, soffit vents, and exhaust fans can help maintain a balanced attic environment and prevent moisture-related issues.
Roof Age and Wear
Roofs have a limited lifespan, and as they age, they become more susceptible to leaks. Normal wear and tear, along with exposure to the elements, can cause roofing materials to degrade over time. Regular roof inspections by professionals can identify signs of aging and damage, allowing for timely repairs or replacement to prevent leaks.
Fixing Roof Leaks: When to Call a Professional
While some minor roof leaks can be addressed through DIY measures, it is important to recognize when professional assistance is needed. If the leak is extensive, the underlying structure is compromised, or you are unsure about the cause and proper repair techniques, it's best to consult a reputable roofing professional. They have the expertise and equipment to accurately diagnose the issue and provide effective and long-lasting solutions.
Conclusion: Protecting Your Roof from Leaks
Preventing roof leaks requires regular maintenance, prompt repairs, and addressing issues as they arise. By being proactive and vigilant, you can identify and resolve potential causes of leaks before they result in extensive damage. Remember to schedule regular roof inspections, keep the gutters clean, and promptly address any signs of damage. By protecting your roof, you can maintain the integrity of your home and ensure a safe and dry environment for years to come.