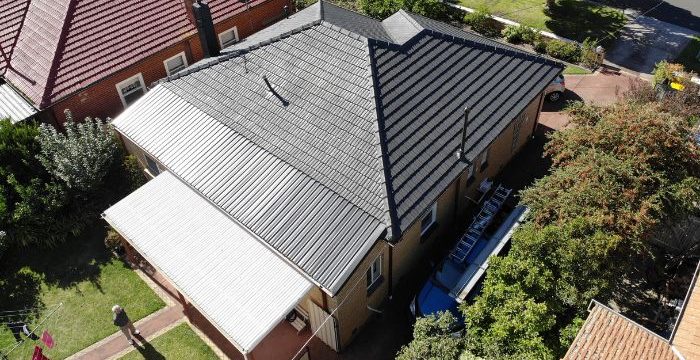 July 18, 2023
By: hostaus
Repairs
Comments: 0
Roof Repair vs. Roof Replacement
When it comes to maintaining the integrity of your home, your roof plays a vital role. Over time, however, roofs can become worn, damaged, or experience problems due to age, weather conditions, or other factors. It's important to regularly assess the condition of your roof to identify any signs of damage or deterioration. Some common signs to look out for include missing or damaged shingles, leaks, water stains on the ceiling, sagging areas, or excessive granule loss. If you notice any of these signs, it's crucial to take prompt action to prevent further damage.
Roof Repair: Addressing Specific Issues
In many cases, roof repair can be a suitable option for addressing specific issues or localized damage. Roof repair involves fixing or replacing damaged shingles, addressing leaks, repairing flashing, or patching areas of the roof that have suffered minor damage. When the damage is limited to a small area and the overall structural integrity of the roof is intact, repair work can effectively resolve the problem and extend the life of your roof.

Roof Replacement: When it's Necessary
There are situations where roof repair may not be sufficient, and a complete roof replacement becomes necessary. Roof replacement involves removing the existing roof and installing a new one. This option is typically recommended when the roof has significant damage, extensive wear and tear, or reaches the end of its lifespan. Additionally, if your roof has undergone multiple repairs over the years or if the damage is widespread and affecting the overall structure, a roof replacement might be the more cost-effective and long-term solution.
Making the Right Decision: Factors to Consider
The extent of damage is a critical factor in determining whether roof repair or replacement is the best course of action. If the damage is isolated to a specific area and the rest of the roof is in good condition, repairs may be sufficient. However, if the damage is widespread, severe, or affecting the structural integrity of the roof, replacement may be the better option.
Age of the Roof
The age of your roof is an important consideration when deciding between repair and replacement. Most roofs have a lifespan of 20-25 years, depending on the materials used. If your roof is nearing the end of its expected lifespan and experiencing significant issues, it may be more cost-effective to invest in a full replacement rather than frequent repairs.

Cost Analysis
Another crucial factor to consider is the cost analysis. While roof repairs are generally more affordable in the short term, frequent repairs can add up over time. Assessing the overall costs of repairs versus replacement, factoring in the age of the roof, the extent of damage, and the potential for future issues, will help you make an informed decision that aligns with your budget and long-term goals.
Future Considerations
When deciding between repair and replacement, it's essential to consider your future plans for the property. If you intend to stay in the home for an extended period, a roof replacement can provide peace of mind and ensure the durability of your roof for years to come. On the other hand, if you plan to sell the property in the near future, a cost-effective repair may be a more practical option.
Conclusion: Consult with Roofing Professionals
Determining whether your roof requires repair or replacement is a complex decision that should be made after a thorough assessment of the damage, age, cost analysis, and future considerations. Consulting with experienced roofing professionals is crucial to receive an accurate evaluation and expert advice tailored to your specific situation. They can guide you in making the right decision, ensuring the longevity and reliability of your roof, and protecting the overall integrity of your home. Remember, timely action and regular roof maintenance are key to avoiding costly repairs or premature replacement.