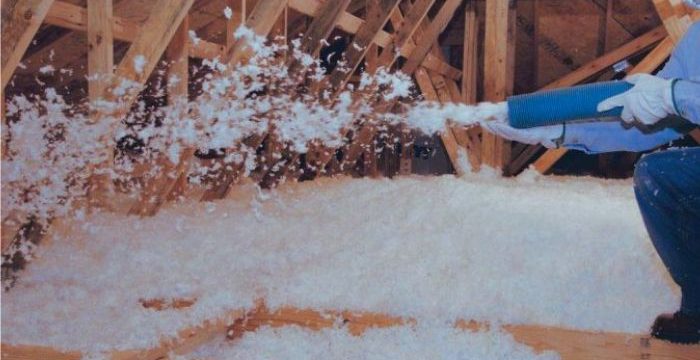 July 16, 2023
By: hostaus
Maintenance
Comments: 0
How Attic Insulation Impacts Your Roof's Performance
When it comes to the overall performance of your roof, one critical factor that often goes unnoticed is attic insulation. Attic insulation acts as a barrier between the interior of your home and the outside elements, playing a vital role in maintaining energy efficiency, temperature control, and the longevity of your roof. Proper insulation in the attic not only enhances the comfort of your living spaces but also has a direct impact on the performance and durability of your roof.
The Benefits of Attic Insulation
Energy Efficiency: Adequate attic insulation acts as a thermal barrier, preventing heat transfer between your living spaces and the outside environment. It helps to maintain a consistent indoor temperature, reducing the reliance on heating and cooling systems and lowering energy consumption. This, in turn, can lead to significant cost savings on your energy bills.
Temperature Regulation: During hot summers and cold winters, the attic can become a heat trap or a cold zone, which can affect the overall temperature of your home. Proper insulation helps to regulate the temperature in the attic, preventing extreme heat buildup in the summer and minimizing heat loss in the winter. This balanced temperature control creates a more comfortable living environment for you and your family.
Moisture Control: Moisture buildup in the attic can cause mold growth, rot, and damage to your roof's structural components. Insulation with a vapor barrier helps to prevent the entry of moisture from the living spaces into the attic, reducing the risk of condensation and subsequent moisture-related issues. By controlling moisture levels, attic insulation safeguards the integrity of your roof and prolongs its lifespan.
Roof Longevity: Extreme temperature fluctuations in the attic can lead to the expansion and contraction of roofing materials, causing premature wear and tear. With proper insulation, the attic remains at a stable temperature, reducing the strain on the roof and extending its lifespan. By mitigating temperature-related stress, attic insulation helps to preserve the structural integrity of your roof and prevents the need for frequent repairs or replacement.

The Importance of Professional Installation
While understanding the benefits of attic insulation is important, it is equally crucial to ensure proper installation. Professional installation by experienced roofing contractors is essential to achieve optimal insulation performance. Here are some key reasons why professional installation matters:
Expert Evaluation: Roofing professionals have the expertise to assess your attic's insulation needs based on your specific climate, local building codes, and the condition of your roof. They can determine the most suitable insulation material and the appropriate R-value (thermal resistance) required for efficient energy performance.
Seamless Installation: Professional roofers have the necessary tools, equipment, and skills to install insulation seamlessly, ensuring complete coverage and minimizing any gaps or air leaks that could compromise its effectiveness. Proper installation techniques prevent thermal bridging and ensure consistent insulation throughout the attic space.
Code Compliance: Local building codes often dictate insulation requirements to meet energy efficiency standards. Professional roofers are familiar with these codes and can ensure that the attic insulation installation adheres to the necessary regulations.

Conclusion: Enhancing Roof Performance through Attic Insulation
Investing in quality attic insulation is a wise decision for homeowners seeking to optimize their roof's performance and increase energy efficiency. By providing thermal resistance, temperature control, moisture management, and improved roof longevity, attic insulation acts as a valuable asset to your home. Remember, professional installation by experienced roofing contractors is crucial to achieve the desired results and reap the full benefits of attic insulation. So, don't overlook the significance of proper attic insulation—it's a worthwhile investment that pays off in terms of comfort, savings, and the long-term health of your roof.