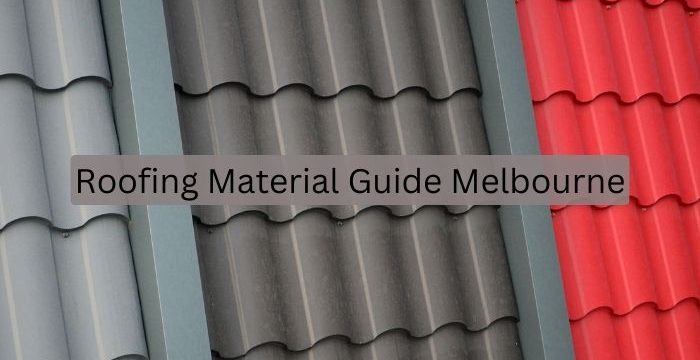 October 17, 2023
By: hostaus
General
Comments: 0
Roofing Material Guide Melbourne
When it comes to selecting the right roofing material for your home or commercial property in Melbourne, the choices can be overwhelming. The roof not only protects your property from the elements but also plays a significant role in its aesthetic appeal. This "Roofing Material Guide Melbourne" aims to shed light on the various options available, helping you make an informed decision. At Roof Repairs Services, we understand the unique challenges posed by Melbourne's climate, and this guide reflects our expertise in recommending the best materials suited for the region.
Asphalt Shingles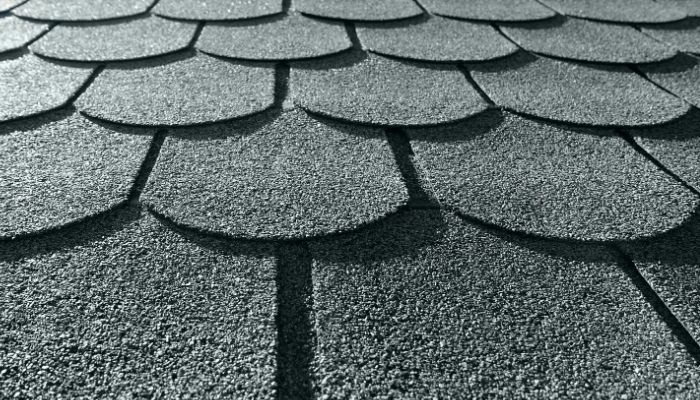 Asphalt shingles are among the most popular roofing materials, known for their affordability and ease of installation. They come in a variety of colors and styles, allowing homeowners to customize their look.
Pros:
Affordable
Easy to install
Wide range of colors and styles
Cons:
Shorter lifespan compared to other materials
Not as environmentally friendly
Metal Roofing
Metal roofing, once primarily used for commercial properties, has gained popularity in residential homes due to its durability and modern look. Materials range from aluminum, tin, zinc, copper, and stainless steel.
Pros:
Long lifespan
Resistant to extreme weather conditions
Energy-efficient
Cons:
Higher initial cost
Can be noisy during rain
Slate Tiles
Slate tiles are natural stone materials that offer a classic and timeless look. They are known for their longevity and durability.
Pros:
Extremely durable
Fire-resistant
Eco-friendly
Cons:
Heavy, requiring additional structural support
Expensive
Clay and Concrete Tiles
Popular in Mediterranean-style homes, clay and concrete tiles offer a distinct look. They are non-combustible and offer a good level of insulation.
Pros:
Long-lasting
Fire-resistant
Energy-efficient
Cons:
Heavy
Can be more expensive than other options
Green Roofs
A modern and eco-friendly option, green roofs are covered with vegetation and offer excellent insulation. They are especially popular in urban areas, helping combat the heat island effect.
Pros:
Environmentally friendly
Provides natural insulation
Aesthetically pleasing
Cons:
Requires regular maintenance
Initial installation can be costly
In the bustling city of Melbourne, where architectural styles vary and the climate poses unique challenges, it's crucial to select the right roofing material. Roof Repairs Services is dedicated to assisting homeowners and businesses in making the best choice for their properties. This "Roofing Material Guide Melbourne" is just the beginning. In the next part, we'll delve deeper into more roofing materials, their benefits, and considerations.
Wood Shingles and Shakes
Wood shingles and shakes offer a natural and rustic look. Typically made from cedar, redwood, or pine, they are treated to be fire-resistant.
Pros:
Natural appearance
Can be energy-efficient
Biodegradable
Cons:
Requires regular maintenance
Not as fire-resistant as other materials
Synthetic Roofing
Synthetic roofing materials, made from rubber, plastic, or a combination of both, mimic the appearance of natural materials like slate or wood but at a fraction of the cost.
Pros:
Lightweight
Durable
Wide range of styles and colors
Cons:
Not as long-lasting as natural materials
Can be less environmentally friendly
Built-Up Roofing (BUR)
Commonly used for flat roofs, BUR consists of layers of asphalt, tar, or adhesive topped with an aggregate like gravel or stone.
Pros:
Durable
Waterproof
Provides good insulation
Cons:
Heavy
Not suitable for sloped roofs
Membrane Roofing
Membrane roofing materials, like EPDM, TPO, and PVC, are primarily used for flat and low-sloped roofs. They are known for their durability and water resistance.
Pros:
Long-lasting
Resistant to UV rays
Flexible and lightweight
Cons:
Can be punctured by sharp objects
Some types can be more expensive
Solar Tiles
With the increasing emphasis on sustainable living, solar tiles integrate solar technology into roofing materials, allowing homeowners to generate electricity.
Pros:
Generates electricity
Blends seamlessly with the roof
Increases property value
Cons:
Expensive initial investment
Requires sunlight for optimal performance
Conclusion
Melbourne's diverse climate and architectural styles require a versatile range of roofing materials. This "Roofing Material Guide Melbourne" curated by Roof Repairs Services aims to provide homeowners and businesses with the knowledge to make informed decisions. Whether you prioritize aesthetics, durability, or environmental impact, there's a roofing material suited for your needs. Remember, a well-chosen roof not only protects your property but also enhances its value and appeal. For any further assistance or queries, the team at Roof Repairs Services is always here to help.