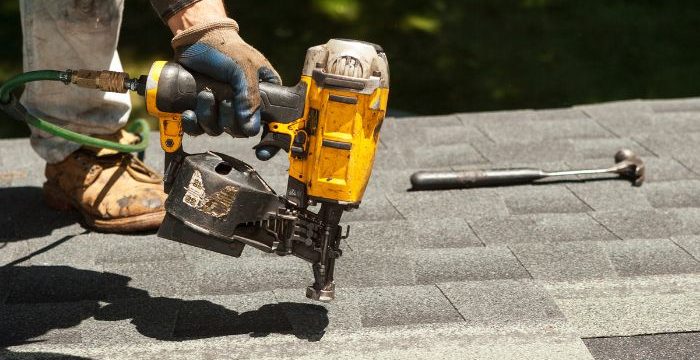 August 1, 2023
By: hostaus
General
Comments: 0
Understanding Different Roofing Materials and Their Pros and Cons
The roof, an emblem of shelter and protection, stands as a steadfast guardian against nature's whims. Yet, beneath its majestic presence lies a diverse world of roofing materials, each with its own unique set of characteristics, strengths, and weaknesses. Embark on a journey of discovery as we unravel the secrets of various roofing materials, shedding light on their pros and cons.
Asphalt Shingles
Pros: Asphalt shingles reign as the most popular choice for residential roofing, and for good reason. They offer a winning combination of affordability, versatility, and durability. With a wide range of colors and styles to choose from, they can seamlessly blend with any architectural design. Additionally, asphalt shingles provide excellent fire resistance and withstand harsh weather conditions, making them a reliable choice for many homeowners.
Cons: Despite their popularity, asphalt shingles have a few drawbacks. They have a moderate lifespan compared to some other roofing materials, typically lasting around 20 to 30 years. Extreme temperature fluctuations can cause them to expand and contract, potentially leading to cracks and damage. Additionally, their composition, which includes petroleum-based products, raises environmental concerns.
Metal Roofinga
Pros: Metal roofing stands as a symbol of strength and endurance. It boasts exceptional durability, with some metal roofs lasting 50 years or more. They are highly resistant to fire, insects, and rot, making them a low-maintenance option. Metal roofs are also renowned for their energy efficiency, reflecting heat and reducing cooling costs. Furthermore, they come in a variety of styles, from sleek standing seam panels to traditional shingles, allowing homeowners to express their unique style.
Cons: The primary drawback of metal roofing is its initial cost, which can be higher compared to other materials. The installation process requires specialized knowledge and skills, adding to the overall expenses. Additionally, without proper insulation, metal roofs can be prone to noise during heavy rain or hailstorms. However, advancements in insulation technology have mitigated this concern in recent years.
Clay and Concrete Tiles
Pros: Clay and concrete tiles exude elegance and charm, adding a touch of timeless beauty to any structure. They are renowned for their exceptional longevity, with some roofs lasting over a century. These tiles offer excellent resistance to fire, insects, and rot, and they can withstand harsh weather conditions, including strong winds and hail. Their natural thermal properties also contribute to energy efficiency by reducing heat transfer.
Cons: The weight of clay and concrete tiles is a significant consideration, as it requires a structurally sound framework to support their load. The installation process is more labor-intensive and time-consuming, leading to higher costs. Moreover, their fragility makes them susceptible to damage from heavy impacts, such as falling branches or hail. Regular maintenance, including inspecting and replacing damaged tiles, is necessary to ensure their longevity.

Wood Shingles and Shakes
Pros: Wood shingles and shakes evoke a sense of warmth, rustic charm, and natural beauty. They are often chosen for their aesthetic appeal, as they develop a unique weathered look over time. Wood roofs offer good insulation properties, helping to regulate temperature and reduce energy consumption. Furthermore, sustainably sourced wood options are available, making them an environmentally friendly choice.
Cons: Wood roofs require regular maintenance and care to prevent issues such as moss or algae growth and wood decay. They are more susceptible to fire compared to other roofing materials, although fire-resistant treatments can be applied to mitigate this risk. Wood shingles and shakes are also vulnerable to rot and insect infestation, especially in humid climates. The lifespan of wood roofs is typically shorter compared to some other materials, ranging from 20 to 30 years.
Synthetic Roofing Materials
Pros: Synthetic roofing materials, such as polymer-based shingles and rubber roofing, combine modern innovation with durability. They mimic the appearance of traditional materials while offering enhanced performance and longevity. Synthetic roofs are lightweight, easy to install, and often come with extended warranties. They are highly resistant to impact, fire, and extreme weather conditions, providing homeowners with peace of mind.
Cons: The main disadvantage of synthetic roofing materials is their relatively higher cost compared to traditional options. While they offer longevity, some homeowners may prefer the authentic look and feel of natural materials. Additionally, the long-term performance and environmental impact of synthetic materials are still being evaluated as they are relatively new to the market.
Choose Wisely
As you embark on the journey of selecting a roofing material for your home, it's crucial to weigh the pros and cons carefully. Consider factors such as your budget, desired lifespan, climate, architectural style, and personal preferences. Consulting with roofing professionals, such as the experts at Roof Repair Services, can provide valuable insights and guidance tailored to your specific needs.
Remember, the roof is not just a functional necessity but an opportunity to enhance the beauty, durability, and energy efficiency of your home. Choose wisely, and let your roof be a testament to your vision, protecting your cherished abode for years to come.