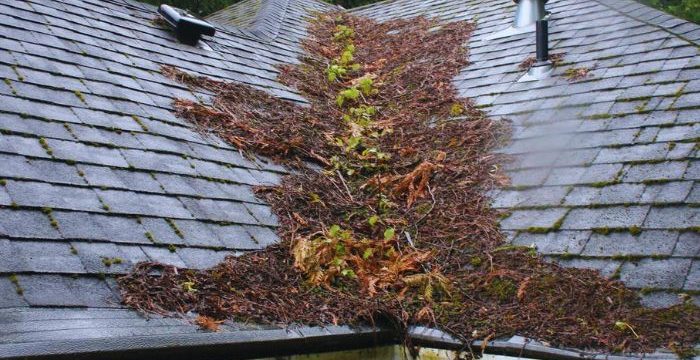 July 20, 2023
By: hostaus
Maintenance
Comments: 0
The Impact of Tree Debris on Roof Health

Trees bring beauty, shade, and a sense of serenity to our homes. However, they can also pose risks to the health of our roofs. Falling leaves, twigs, branches, and other tree debris can accumulate on the roof surface, in gutters, and around chimneys. Over time, this debris can cause significant damage if left unaddressed. Understanding the impact of tree debris on your roof is crucial for preventing potential issues and maintaining the long-term health of your roofing system.
Proactive Measures for Tree Debris Management
Prevention is key when it comes to mitigating the impact of tree debris on your roof. Here are some proactive measures you can take:
Trim Overhanging Branches: Regularly trim branches that overhang your roof to prevent them from scraping against the surface or causing damage during high winds.
Install Gutter Guards: Consider installing gutter guards to prevent leaves and debris from clogging your gutters. This will help maintain proper water drainage and prevent potential water damage to your roof.
Keep Trees Well-Maintained: Regularly maintain and prune trees near your home to reduce the risk of branches breaking off and causing damage to your roof. Consulting with a professional arborist can ensure proper tree care and minimize the likelihood of debris accumulation.

Timely Removal of Tree Debris
Even with preventive measures in place, some tree debris may still find its way onto your roof. Timely cleanup is essential to prevent long-term damage. Here's what you should do:
Inspect Your Roof: Regularly inspect your roof for signs of debris accumulation. Look for leaves, twigs, and other debris in the gutters, valleys, and around vents or chimneys.
Safely Remove Debris: Use caution when removing debris from your roof. Safely access the roof using proper equipment and protective gear. Avoid using tools or methods that could damage the roof surface.
Clear Gutters and Downspouts: Clean out your gutters and downspouts regularly to ensure proper water flow and prevent water backup, which can lead to roof leaks and water damage.

Conclusion: Protecting Your Roof from Tree Debris
Tree debris can have a significant impact on the health and longevity of your roof. By taking proactive measures to prevent debris accumulation and promptly cleaning up any fallen debris, you can safeguard your roof from potential damage. Regular roof inspections, proper maintenance, and consulting with roofing professionals can also help identify and address any issues caused by tree debris. Remember, a well-maintained roof not only enhances the aesthetics of your home but also provides the necessary protection for years to come.